Teradata
Download the datasheet today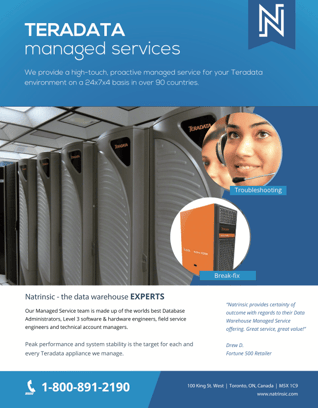 Teradata Managed Service
Register to download the datasheet below:
Request for proposal
Exadata Managed Service
Looking to build a business case?
So you have read our material, browsed a sample health-check report, and downloaded our service datasheet, and now all that's missing is some pricing?
Fear not, we would be happy to provide you with a fast-quote! Please fill in the form below, and a member of the Natrinsic team will be in touch in no time.